In today's digital age, producing original content has never been more crucial for writers, students, and professionals' success and credibility. One tool that has gained popularity in recent years for ensuring the uniqueness of written work is Grammarly's Plagiarism Checker. This advanced software offers a vital service by comparing submitted texts to billions of sources available on the web and identifying any parts that might be copied or paraphrased without proper citations.
Implementing this technology helps users maintain the ethical standards necessary in academic and professional settings while reducing the risk of legal consequences that may result from copyright violations. Grammarly's Plagiarism Checker not only flags potentially problematic content but also offers suggestions on correcting and improving it, effectively educating users on the best practices for producing original work.
By proactively utilizing a tool like Grammarly's Plagiarism Checker, writers can ensure their work is high quality and free from unintentional duplication. Integrating advanced plagiarism detection software into one's writing process is undoubtedly a wise investment in a world where unique and authentic content is highly valued.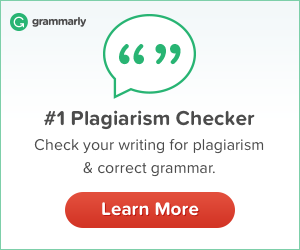 Grammarly Plagiarism Checker Overview
Functions
Grammarly's plagiarism checker is a powerful and comprehensive tool designed to assist users in identifying and correcting plagiarism. This checker scrutinizes the user's text and compares it to a vast database of resources, including web pages, academic journals, and ProQuest databases. Doing so helps reveal instances of potentially copied content and missing citations.
The tool benefits students, educators, and professional writers by promoting academic integrity and fostering good writing practices. Additionally, the checker is useful for detecting self-plagiarism, a common oversight amongst writers that can also carry unintended consequences.
Features
Grammarly's plagiarism checker offers various features, making it an invaluable resource for writers. Some of its key features include:
Accuracy: The checker meticulously compares the submitted text to millions of sources, ensuring that any unintentional plagiarism is detected.
Citation generator: Grammarly can automatically generate and insert missing citations directly into the user's essay to prevent plagiarism.
Comprehensive feedback: Along with checking for plagiarism, Grammarly provides detailed feedback on grammar, punctuation, sentence structure, word choice, tone, and style.
Originality score: The plagiarism checker also calculates an originality score, illustrating the percentage of unique content within the text submission.
Additionally, Grammarly offers a variety of subscription plans catering to different needs, such as Grammarly Premium, Grammarly Business, and Grammarly for Education. The Premium plagiarism checker covers a wider range of sources, providing users with a more thorough and accurate plagiarism report.
With features beyond simple plagiarism detection, Grammarly's plagiarism checker ensures that users can confidently communicate their ideas and maintain academic integrity.
How Grammarly Works
Detection Process
Grammarly's plagiarism checker scans your text and compares it with a large database of web pages, academic papers, and other sources. When it finds a match, it highlights the plagiarized text and provides the reader with a link to the source. This helps students and professional writers avoid unintentional plagiarism and properly cite their sources.
In addition to detecting plagiarism, Grammarly checks for grammar, punctuation, sentence structure, and word choice errors. This comprehensive feedback helps improve the overall quality and clarity of the writing, ensuring effective communication.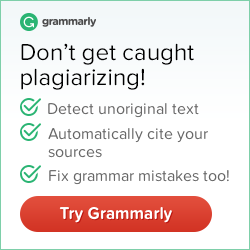 Comparing with Other Tools
| Tool | Features | Pros | Cons |
| --- | --- | --- | --- |
| Grammarly | Plagiarism checker, grammar checker, punctuation, sentence structure, word choice, citation generator, chat support | High accuracy, user-friendly interface, multiple languages | Subscription-based, not as robust as Turnitin |
| Turnitin | Plagiarism detector, database access, academic integrity, educator resources | Extensive database, institution-wide adoption, trusted | Expensive, not accessible for individual users |
| Scribbr | Plagiarism report, citation help, language support, essay checker | Comprehensive reports, multiple languages | Not free, less integrated with writing tools |
| Quetext | Citation generator, detection of paraphrased content, snippets, source types | Detects paraphrased content, affordable plans | Limited search capabilities, fewer languages supported |
| | | | |
Grammarly has advantages over other plagiarism checkers like Turnitin, Scribbr, and Quetext. Grammarly provides not only plagiarism detection but also feedback on grammar, punctuation, and other aspects of writing. This makes it a valuable tool for students, educators, and professional writers who need a comprehensive solution for improving their writing skills.
Although Grammarly has a subscription fee, it offers more accessible pricing and plans than other tools, making it an attractive option for individual users. Furthermore, Grammarly's easy-to-use interface and support for multiple languages make it a popular choice among users.
In conclusion, Grammarly is an efficient and user-friendly plagiarism checker that can help maintain the originality and quality of your content. Its added language and stylistic features make it valuable for improving writing skills.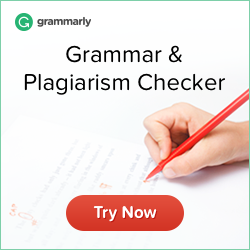 FAQs
What is Grammarly's Plagiarism Checker?
Grammarly's Plagiarism Checker is a tool that assists users in identifying instances of plagiarism within their written content. By comparing the text to an extensive database of web content and academic publications, it highlights potential plagiarism and assists in maintaining originality and intellectual property.
How accurate is the Plagiarism Checker offered by Grammarly?
The accuracy of Grammarly's Plagiarism Checker is generally high, as it uses advanced algorithms to compare the submitted text to billions of web pages and a broad range of academic databases. However, it's important to note that no software can guarantee 100% accuracy.
What file formats does Grammarly support for plagiarism checking?
Grammarly supports the following file formats for plagiarism checking:
Microsoft Word (.doc and .docx)
OpenDocument Text (.odt)
Rich Text Format (.rtf)
Plain Text (.txt)
Is Grammarly's Plagiarism Checker safe and secure?
Yes, Grammarly's Plagiarism Checker is safe and secure to use. The company employs advanced security measures to protect user data and uploaded files, ensuring user information remains confidential.
Does the Grammarly Plagiarism Checker come as a standalone service?
No, the Grammarly Plagiarism Checker is not available as a standalone service. It is included as a part of Grammarly Premium, which also offers other advanced features such as style and tone suggestions and advanced grammar-checking capabilities.
Are there any limitations to Grammarly's Plagiarism Checker?
Grammarly's Plagiarism Checker may be unable to identify all instances of plagiarism due to limited access to certain databases or recent publications. Additionally, it may be unable to detect plagiarism from obscure or non-digital sources. Users should always perform manual checks to ensure the originality of their work.